With the return to office working likely to take place in the next few months, are you ready for your properties to be busy again?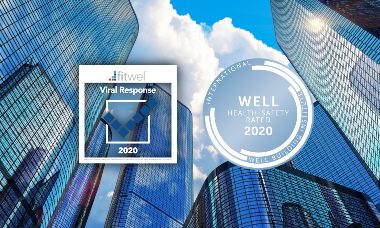 There are a number of ways we can help you get your building checked to ensure the essential engineering services are fully operational and suitable for your requirements.
Have you considered the following:
Has your air conditioning been maintained?
We can carry out an assessment to confirm if there are any maintenance issues with your air conditioning and ventilation systems, and provide recommendations for how to best operate the plant efficiently while providing suitable levels of fresh air.
Are all of your lifts operational with maintenance up to date?
We can review the lift maintenance records and provide audits or condition reports validating operation.
Is your BMS stable and operational?
Has your BMS been maintained over the past year, and is it optimised to deliver the required level of control in an energy efficient manner? We can carry out a review to ensure there are no issues with the HVAC controls which could cause an issue for your occupiers.
Do you want to demonstrate compliance with Best Practice standards relating to mitigating the spread of COVID-19?
The spread of infectious air-borne diseases such as COVID-19 can be mitigated through enhanced site-specific policies and operational processes, and you can demonstrate your compliance with these through a 3rd-party certification like the new WELL Health-Safety Rating or the Fitwel Viral Response Module. For further information on these certifications and how we can assist you in obtaining them please see our recent news story or contact Toby Prudden in our Energy & Sustainability team.
To discuss any of the above further, please contact us on:
020 3077 1930 | bureau@focus-fm.co.uk