Our latest, free, CPD certified course 'Planned Maintenance Programme' is expertly delivered by Neil Johnston, a director at Focus FM, and can be presented in person or remotely to you and your team.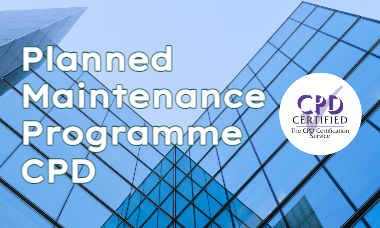 This Course explains the process and importance of Life Cycle Planning for the replacement of plant, systems and fabric issues within Commercial Properties, including Office Buildings and Shopping Centres. It also looks at the spread of the costs for the works over a period of time and the benefits to the Owner, Managing Agent and the Facilities Manager.
If you or your team would be interested in attending this course, please do not hesitate to contact us by phone on 020 3077 1930 or email bureau@focus-fm.co.uk
We also offer training in:
Building Services Explained
Soft Landings
Net Zero Carbon
To find out more about our other courses, please click here for more info.