The November 2020 update to the Heat Network Regulations introduces three new building classes – 'viable', 'open', and 'exempt'. Buildings in the 'viable' class must install heat meters, whereas in the 'open' class meters are required to be installed only where it is found to be cost effective. Buildings which fall in the 'exempt' class do not have to install heat meters.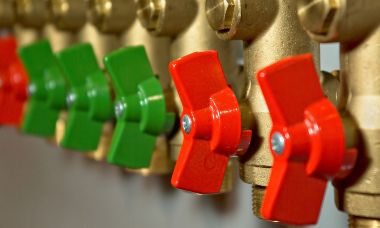 There is a new feasibility tool to determine the cost effectiveness and viability of introducing metering. Cost effectiveness is assessed in the tool over a ten-year period by comparing projected cost savings due to reduced energy consumption with the estimated costs related to metering and billing.
Following the November 2020 update, heat suppliers must now complete the financial and technical feasibility assessments by 27th November 2021, with any required corrective action then completed by 1st September 2022. The feasibility assessments are to be repeated every 4 years, with future cost effectiveness assessments more likely to demonstrate the viability of heat metering if energy costs increase and metering costs reduce over coming years.
A heat supplier is defined as the party with day-to-day responsibility for operating a network to generate heating, cooling or hot water and distribute this supply to customers, and as such this includes district heat networks as well as buildings with central heating or cooling networks such as LTHW via boilers or CHW via chillers, and shared heat pumps. Buildings with single occupancy or where heating or cooling is supplied to users via individual systems such as electric radiators or individual heat pumps do not qualify as heat networks and so do not have to take any action.
The Heat Network (Metering and Billing) Regulations 2014 were introduced in the UK with an aim of:
improving the energy efficiency of heat networks; and
to increase the level of metering in order to provide more accurate billing to final customers.
The installation of final customer meters on new developments has been mandatory since 2014 when the first heat network regulations were introduced. The latest updates, however, are aimed at assessing the potential for installing heat metering to existing buildings where it is appropriate to do so.
Please contact Toby Prudden and colleagues in our Energy and Sustainability department for more information on what action you need to take and how we can support you to ensuring compliance.
020 3077 1930 | bureau@focus-fm.co.uk