Season's greetings and best wishes for the new year from all at Focus FM!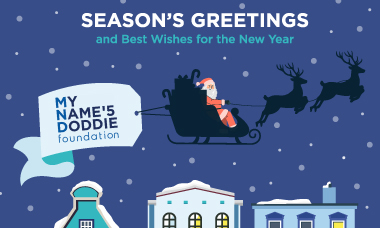 This festive season we are proudly supporting My Name'5 Doddie Foundation.
The Foundation is committed to helping improve the lives of those affected by Motor Neuron Disease.
To learn more about My Name'5 Doddie Foundation and their great work please visit https://www.myname5doddie.co.uk/who-we-are
Our Seasonal Contact Details
Our offices will be closed from Monday 27th December 2021 and will reopen on Tuesday 4th January 2022.
Should you require urgent assistance during this time, please ring our London office on 020 3077 1930 and leave a message on our monitored voicemail system. If required, you will receive a call back to assist you accordingly.
Alternatively, any emails to the Technical Bureau Helpdesk will be monitored throughout the festive season.
Telephone : 020 3077 1930
Email : bureau@focus-fm.co.uk