Welcoming our redesigned Asset Register!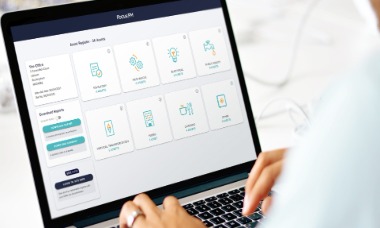 Our interactive dashboard
We are happy to introduce EMMA's newest product, the Asset Register, now available on our interactive dashboard. The dashboard provides you with a full overview of your property's assets and allows you to click through and access each asset as well as any supporting images and documents identified by our consultants through various services. To view the range of services provided by Focus FM, please click here.
Reviewing your asset register
We offer both a full asset register and a summary asset register which can be generated from the dashboard. The full report provides a detailed breakdown of each item whilst the summary report records a full list of all items enabling any property and facilities manager to quickly learn about a particular asset.
With the use of our interactive dashboard and the ability to quickly switch between various reports, our Asset Register is essential to helping you keep track of the make, type and location of every asset your property has to ensure all your assets are listed in one place.
To discuss any of the above further, please contact Derek Martin in our Technical Services Team.
To discuss our Asset Register or book a free demonstration, please contact us on:
Email : bureau@focus-fm.co.uk
Telephone : 020 3077 1930